During the past year, Radonova has broadened its product range for the consumer market, including the addition of the EcoQube, a digital radon instrument for continuous measurement of radon in houses and apartments. To continue development of the consumer market, Benjamin Portin has now joined Radonova.
"A lot has happened in recent years and today there are radon instruments at the consumer level with high measurement reliability, which has not always been the case for this type of product. With EcoQube, we have selected by far the best instrument of its kind, based on an advanced technology developed by Ecosense, Inc. from Silicon Valley in the USA. Working with instruments at the forefront of development is inspiring, especially when Radonova now has a broad product portfolio with highly qualified instruments," comments Benjamin Portin, E-commerce & Marketing Manager for consumer products at Radonova in Europe.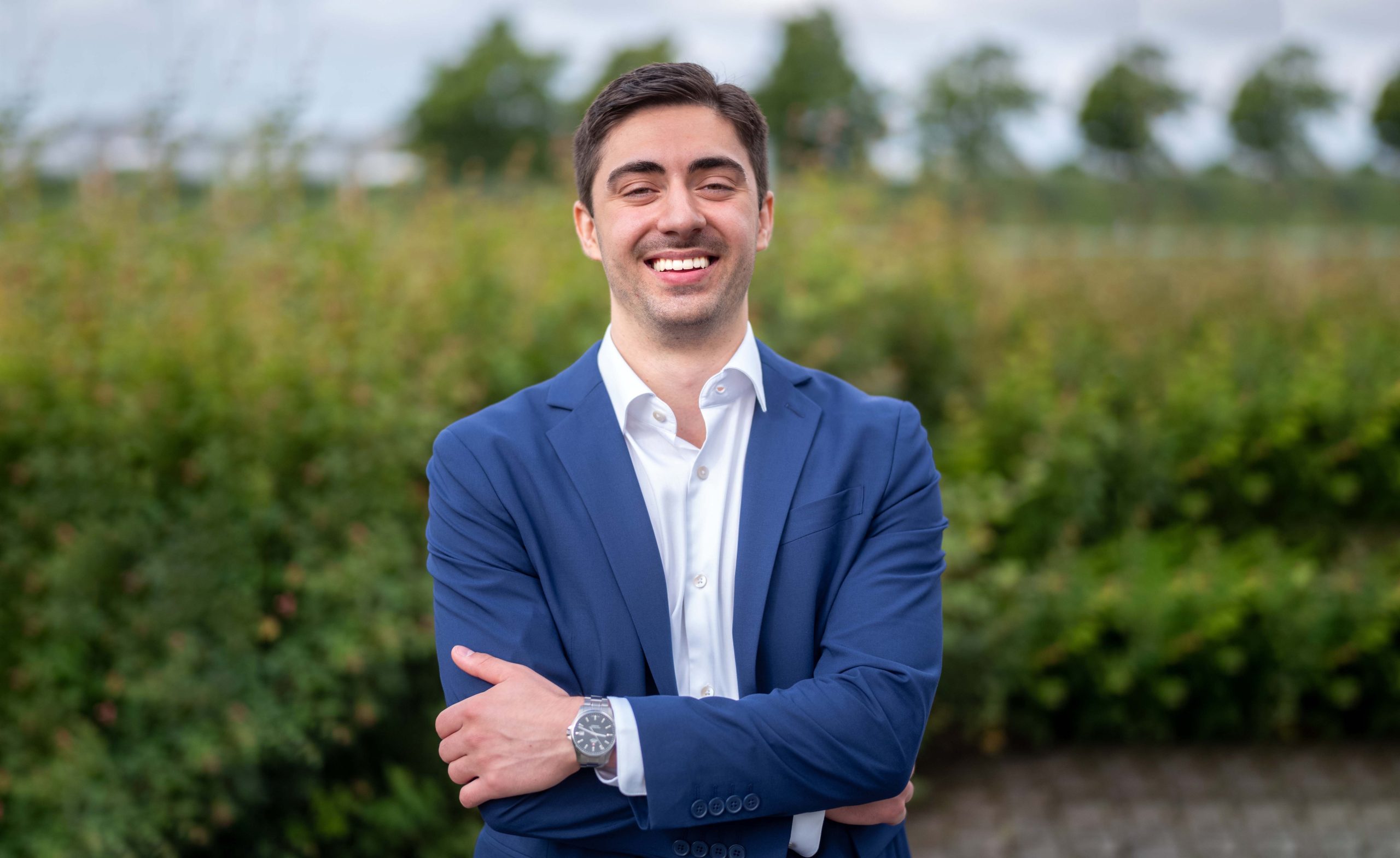 Advantages of a digital radon instrument

Digital radon instruments of high quality are now considered to be a sufficient complement to traditional radon detectors. However, radon detectors must be the main measuring tool for an approved radon measurement. With a digital instrument, there are several types of follow-up measurements possible. EcoQube is, for example, excellent for private individuals who want to monitor how the radon level varies in the event of a radon mitigation or change in ventilation. In this context, EcoQube can be used by homeowners who have installed a radon reduction system and want to see the effect of such when it is switched on and off.
Accuracy differs among digital radon instruments

Today, there are several digital radon instruments where the focus is on how the radon level is viewed, either through an app or on a display. However, the most important thing is to check how safely and accurately the radon meter detects radon gas. Detecting radioactive radon gas is considerably more complicated compared to other gases. This is because the radioactive decay from the radon gas must be precisely measured.
"It is important for consumers without prior knowledge to understand that the cheaper radon instruments do not show the radon level in real time. Instead, they show an average value of the radon level for the last 12 hours. This is where a problem arises. For example, when a homeowner wants to see the effect of changed ventilation it will not be possible because they cannot see the variations throughout the day," Benjamin continues.
What does the future look like for digital radon instruments?
"The market for this type of instrument will continue to grow in the coming years, and the winners will be the players who can guarantee high measurement reliability, obtain radon levels in real time, and provide user-friendliness. Instruments that possess these features will be an excellent tool for private individuals who want to optimize their indoor environment," concludes Benjamin.
Facts about EcoQube

The first measurement result is obtained within 10 minutes and a reliable result within an hour, compared to other instruments that can take up to a day.
More accurate than other home instruments with an industry-leading radon measurement sensitivity of 40 pulses per hour at 50 Bq/m3 (30 times more sensitive than the industry standard for home radon instruments).
The instrument provides a statistical inaccuracy at one-hour averaging time that is better than +-15% (@ 200 Bq/m3, 1 std Av).
Connects to Wi-Fi router in the home. No other wireless equipment is needed.
Smartphone App (Android, iOS) makes it possible to monitor radon levels in real time anywhere, anytime.
Compact and simple cube design that fits in the palm of your hand. The clean and modern appearance makes the instrument easy to place in the home.
Ideal solution for monitoring how the radon level varies after a radon-reducing measure or change in the ventilation.
For more information about EcoQube, browse the product here.