Radonova has added EcoQube, developed by Ecosense Inc, to its world leading radon measurement product suite. EcoQube is an affordable measuring instrument for home and apartment owners who want to measure changeable radon levels during the day or night. EcoQube provides customers with real time insights into hourly fluctuations of radon levels. This is not possible with other consumer instruments, which normally only give an average value for the last 24 hours. 
"We are very pleased to be able to offer EcoQube to our customers. It is the best consumer instrument of its kind and ideal for individuals who want to assess how radon levels vary during radon mitigation or if there is a change in ventilation. EcoQube can, for example, be used by homeowners who have installed a radon mitigation system and want to see how effective it is when it is switched on and off", comments Karl Nilsson, CEO of Radonova Laboratories. 
"EcoQube does not replace long-term measurement detectors that give an accurate accumulated annual average. That remains the type of measurement required if you want to know what long-term health risk there may be in the home. In those cases, it is still required to place radon detectors according to national method descriptions", Karl Nilsson continues.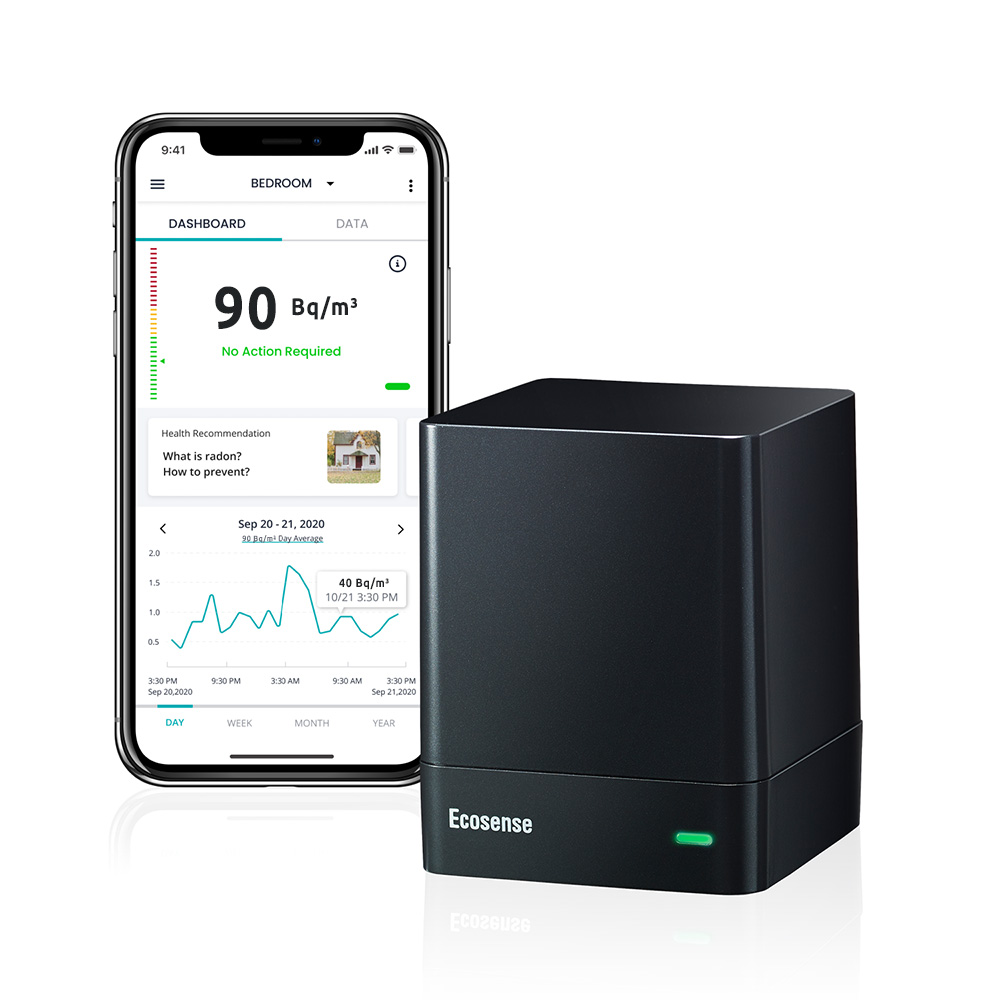 Makes it possible for individuals to record daily variations 
Unlike other radon instruments for homeowners, EcoQube enables users to see variations in radon levels during the day and night, with a reliable result acquired within the hour. EcoQube constantly monitors to provide accurate radon level measurements and displays real-time status using a 3-color LED display on the front. 
EcoQube's diffusion time of 10 minutes is industry leading and after an hour the instrument shows more than 80% of the true value of radon levels of 200 Bq/m3, which can be compared with competitor products which require 24 hours to reach the same precision. This has been proven in an independent test of EcoQube conducted by the University of Kansas. 
"If you want to see hourly changes in radon levels, you need a sensitive and fast radon detector, which EcoQube is proven to be", comments Dag Sedin, radon expert at Radonova Laboratories. 
EcoQube differs from other instruments because it lacks individual calibration. It is not possible to obtain an energy spectrum and therefore not separate long-lived radon daughters, which provides a slower response time in the event of rapid changes in radon content. In addition, the instrument stops measuring if the power or connection to the Wi-Fi drops out. 
Radonova launches EcoQube across Europe in March 2022. 
The first measurement result is obtained within 10 minutes, with a more reliable result acquired within the hour, this compares to other instruments that can take up to 24 hours. 

More accurate than other instruments for home use with an industry-leading sensitivity of 40 pulses per hour at 50 Bq/

m

3

(30 times more sensitive than the industry standard for radon instruments in home environments).

The instrument provides a statistical measurement uncertainty at an hourly average time that is better than + -15% (@ 200 Bq/m

3

,

1 standard deviation of the mean 

)

Wi-Fi connected – the instrument easily connects to the Wi-Fi router in the home. No other wireless equipment is needed.

Smartphone App (Android, iOS) makes it possible to monitor radon levels in real time anywhere, anytime.

Compact and simple cube design that fits in the palm of your hand. The clean and modern look makes the instrument easy to place in the home.

Ideal solution for monitoring how radon levels vary following a radon reduction measure or a change in ventilation.